Every time I launch Subscription Manager, I get these update prompts, which I successively attempt to implement. Everything finishes OK. But the next time I launch subscription manager, I get the same update prompts.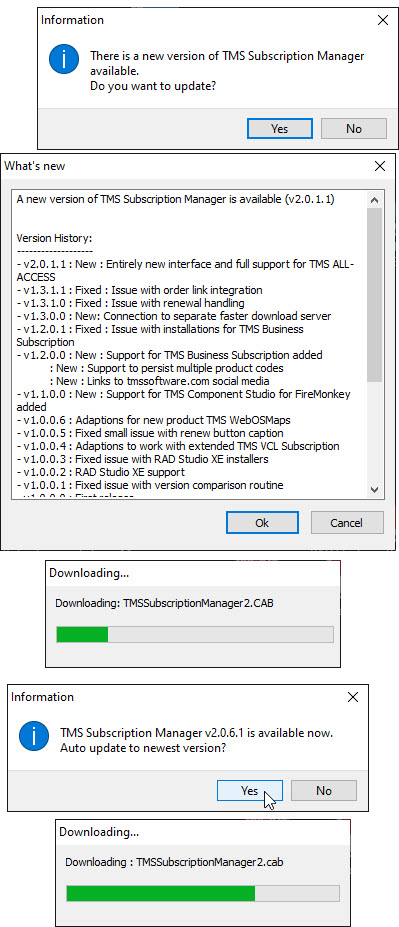 It then tells me I have the latest version:

But next time I start the Subscription Manager, those same items repeat, and repeat.
How to resolve?
Thanks