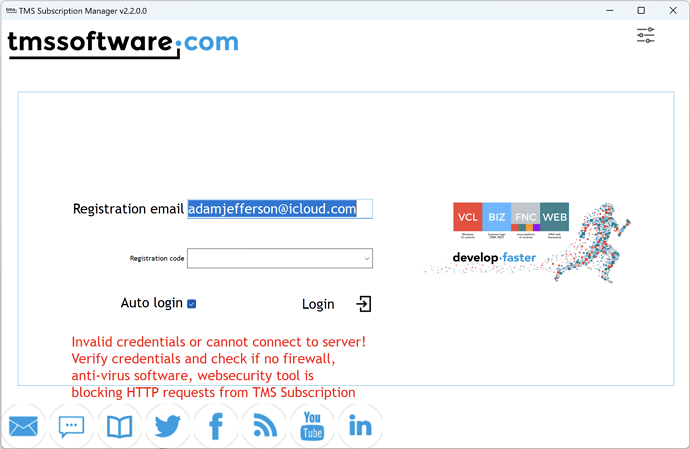 Ever since I renewed my annual subscription and was issued with new account credentials I've been unable to login to SubscriptionManager, the error being "Invalid Crendentials or cannot connect to server". This happens on a Dell laptop running Windows 11 and on a MacBook running Win11 in Parallels, both of these machines had no problems running SubscriptionManager before the credentials were changed. I've seen some of the previous reports and downloaded a new version of SubscriptionManager but still hit the same issue.
It always comes up with my old credentials as default values on startup, with or without the auto login checked.
I occasionally see strange errors on the TMS web site, e.g. the Support pages are "Down for maintenance" then I login again with my new credentials and all is well.