When using IE (and Chrome) as default browser it works fine. Application is running as expected (there is no trailing slash in the URL).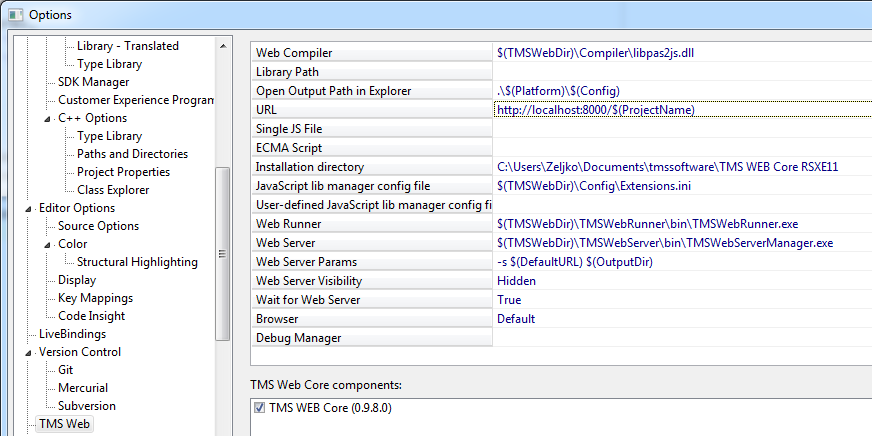 I also noticed one more thing, not sure if it is related.. If the URL is

http://localhost:8000/Project1/Project1.html

This works OK in IE and Chrome, but not in Firefox. If I change URL to a local file

file:///C:/Users/Zeljko/Desktop/x/TMSWeb/Debug/Project1.html
This does not work in IE and Chrome, but works in Firefox..