Am having a strange problem since I installed the Feb 16, 2023 version of all FNC components.
The VSC visual forms editor can not load my own components (basically the same FNC edit and checkbox with some properties added) and can not load the FNC blox components.
For the FNC blox, I am sure that I installed both projects (the components and the toolbars) included in the package. (something similar happened in november, when I missed the installation of the blox toolbars project)
For my own components, I am sure I am including the component that says there is not included in the uses list.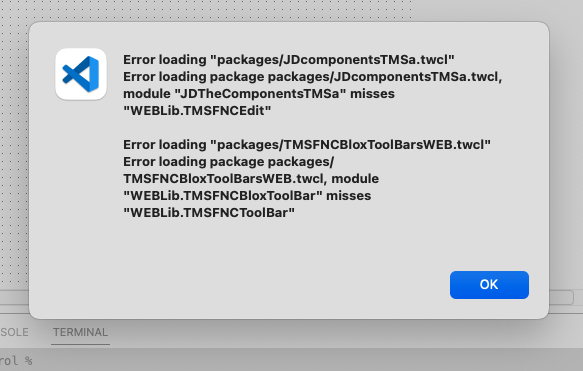 Any idea?