Hi,
I have a strange graphical problem with any component with TAdvBadge (TAdvBadgeLabel, TAdvBadgeButton, etc.) on monitor with 125%, 150%, 200% screen zoom in Display Settings. In order to reproduce it, just place a TAdvBadgeLabel component leaving the "Badge" property empty. Then place a TButton with the code to set the "Badge" property of this component to "1". The result is the one in the following image: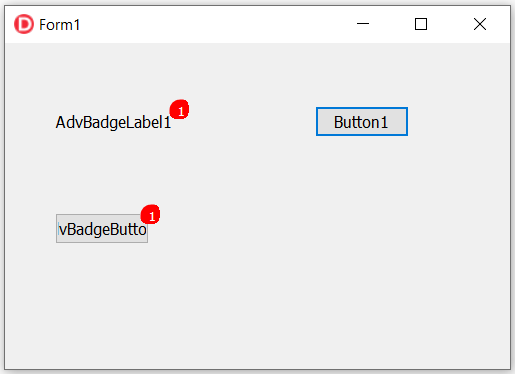 The badge is not circular, it has a strange shape. If you change it again to "2", for example, it will be painted correctly.
If the screen is set to 100% in Screen Settings everything works fine.
Any suggestion or is it a bug?
Thank you in advance.