I'm missing a nice UI for adding SVG images to TAdvSVGImageCollection. Currently, you can only add one at a time, and you can't visually see what you are adding. I'd like a UI like the one for TVirtualImageCollection, so I decided to make one myself that operates on the .DFM file.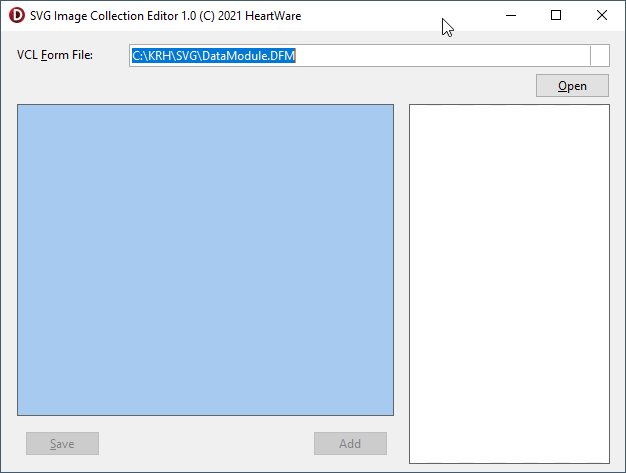 Once you have opened the .DFM file (and selected the collection to work with, if there are more than one in the .DFM file), it'll load all the SVG images into an image list: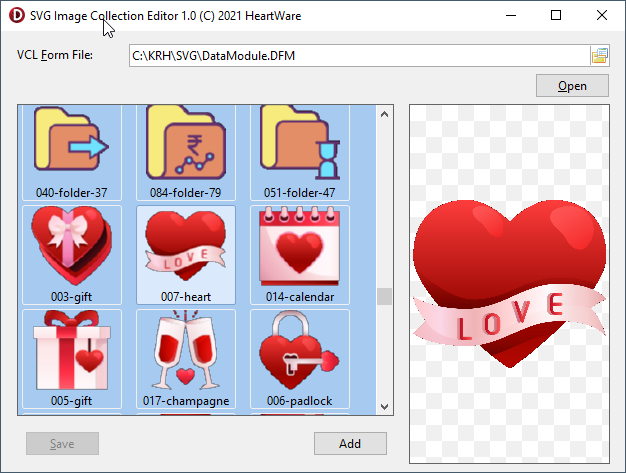 When you click one in the list, you can see it in large format on the right. You can Add new SVG images to the list. If you select a .ZIP file, it'll be scanned for .SVG files and you're presented with a list of all found, incl. a preview window, and you can select which ones you'd like to add to your collection: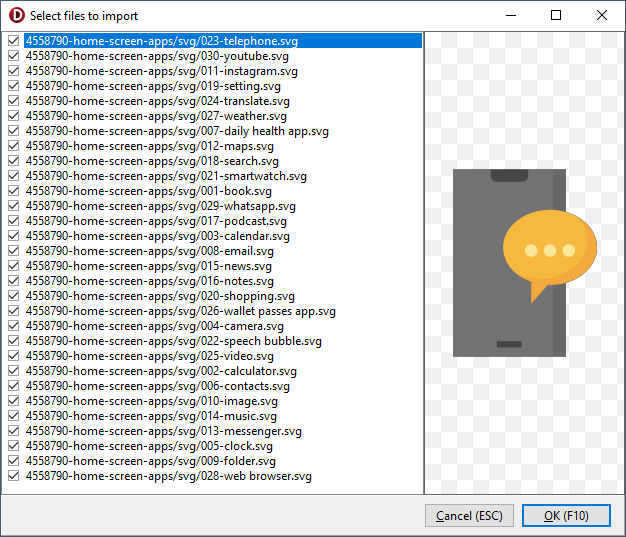 You can also enable multi-selection via popup menu and check a bunch of .SVG files from your image list and then delete them: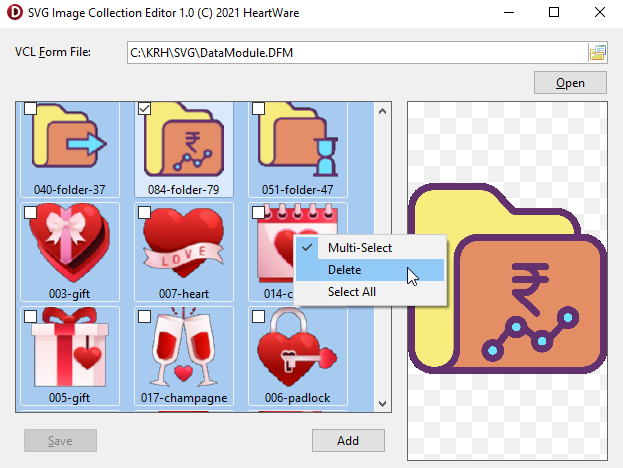 The .EXE file can be downloaded here:
https://www.dropbox.com/s/lwkcz2831bevs5e/SVG.zip?dl=1
Error reports and suggestions for improvements are welcome...