Hi,
I tried using this demo to try connecting to Microsoft Outlook. I have all the correct credentials and the OAuth screen came up, I was able to login and the message "Application Successfully Authorized" was displayed but then the following message was displayed: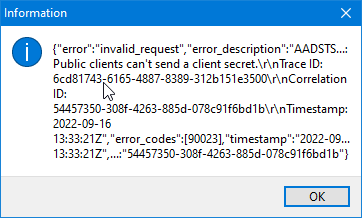 Can you please provide any information on why this may be happening?
It may be very clever to put all the demos into one application but it is a nightmare trying to debug it.
Thanks,
Ken