I have as situation where a form's OnVirtualKeyboardShown event is not firing when there is a map component on the form.
I have attached a simple demo that shows the behaviour. If I run the app without the map and tap on the edit box, the virtual keyboard appears and the OnVirtualKeyboardShown event fires (the label text changes to 'OnVirtualKeyboardShown fired'). If I then place a TTMSFNCMaps component onto the form and run the app again, the virtual keyboard appears (after tapping on the editbox) but the event doesn't fire (Label1 text doesn't change).
I have two android devices that I have run these tests on. One is a 64bit Samsung S8 phone (Android 9). The other is a 32bit Samsung SM-T710 tablet (Android 7). I have built the app as a 32 bit in release mode. The problem does not exist when run on the tablet; it only occurs on the phone.
I'm using Delphi 10.4.1 and have set the android:targetSdkVersion="28" in the AndroidManifest.template.xml file.
I'm thinking that there may be an incompatibility issue with the map component when running on an Android 9 device.
Project2.zip (8.7 KB)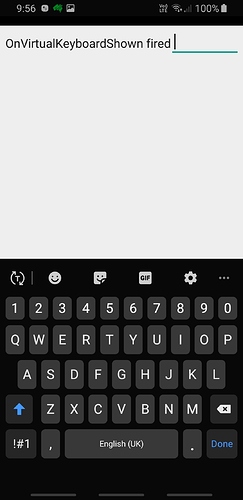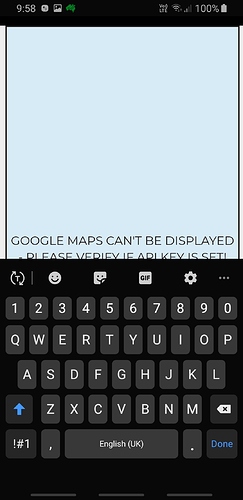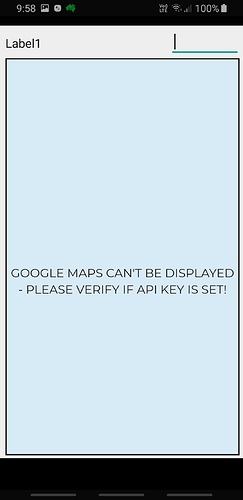 The first image shows the correct behaviour when the edit box is tapped (no map). The second (with map) shows the form scrolling up a bit (I don't know why). When the keyboard is then closed, the label shows that the event didn't fire.