Hi,
I have a problem with migration existing application from WEB Core version 1.9.8.3 to 2.0.2.2.
After open app in 2.0.2.2 and click on TWebTableControl which has no "onClick" or "onClickCell" event set I get an error.
Uncaught ReferenceError: c is not defined
at Object.HandleDoMouseDown (WEBLib.Grids.pas:6973:1)
at HTMLTableElement.cb (rtl.js:236:1)
when I go to WEBLib.Grids.pas:6973:1 in browser dev tools i see that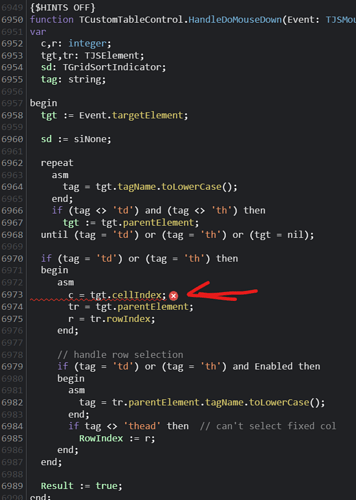 Why ?
Regards,
Tomasz