Using Delphi 10.4 Version 27.0.38860.1461, with no version of TMS Web Core I installed so far the "Live Preview" feature worked for me, even not in the 1.6 Beta. When clicking, I get this error: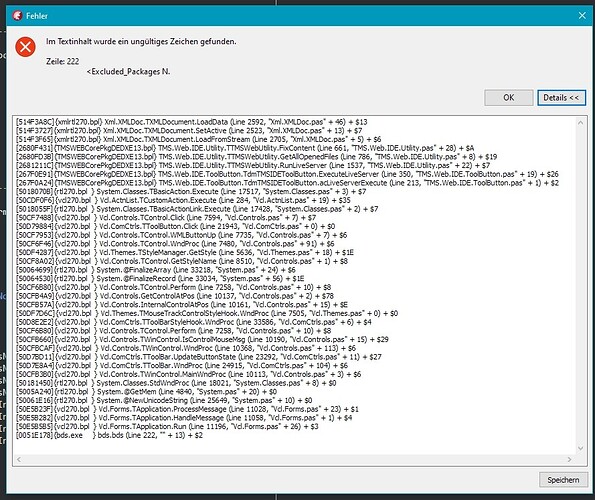 The error message in German says: "Invalid character found in text content. Line 222"
Furthermore, the TMS Buttons in the Delphi button bar are all displayed black (or maybe greyed out?). Here is how that looks:

Would be nice if that feature would work one day.
Regards, Walter