When I create a new VCL application with the New Item option to use the TMS FNC Ribbon Form for VCL and run the application it will cover the Windows task bar when the form is maximized (by clicking the maximize button when the application is running).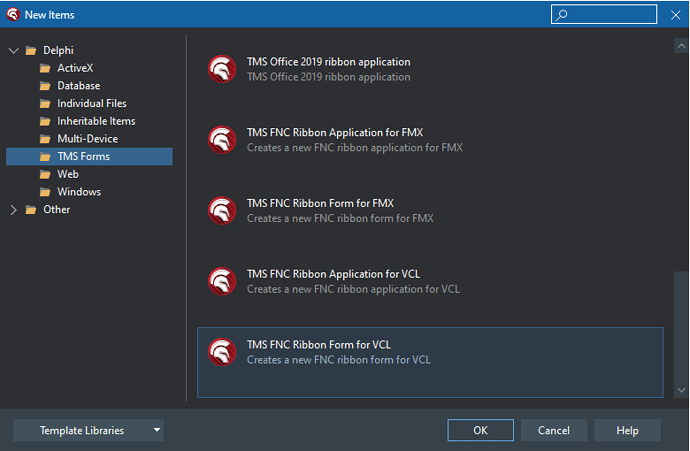 A standard TForm application does not have this problem. Using Delphi 11.1 with patch 1.
Can this be fixed? Thanks in advance.
Greeting,
Fons