Hi
I'm just discovered an issue about case regarding template name
After deploying on a linux apache I get a 404 error about attempt to load html "view.demande.New.html"


but in projet this page with a "N" in "New" doesn't exists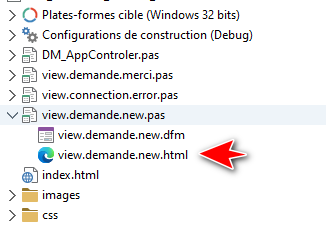 And the built project contains the right file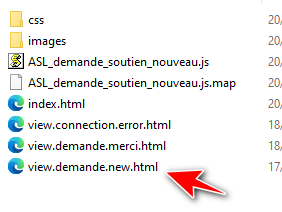 May be this can occurs if initially (I don't remember) I create the file with "New" and then rename with "new".
But this issue prevent deployment to work (none such error on Windows which isn't case sensitive for filename).
Is there a way to check where the filename used in js will be defined?
Here it's a quite simple app but I have to deploy on linux apps with 30+ pages and I would like to avoid such issue.
Note : by rename on server the file with "New", template works fine... but it isn't an acceptable workaround.
Thanks for help
Sylvain