Using Delphi 11.2 and the latest TMS VCL UI Pack v11.0.1.0.
I'm using several TAdvPanels to hold images that compose the UI of my app.
With Windows scaling set to 100% the Delphi UI look ok, as it did with all previous versions of Delphi and TMS VCL UI Pack.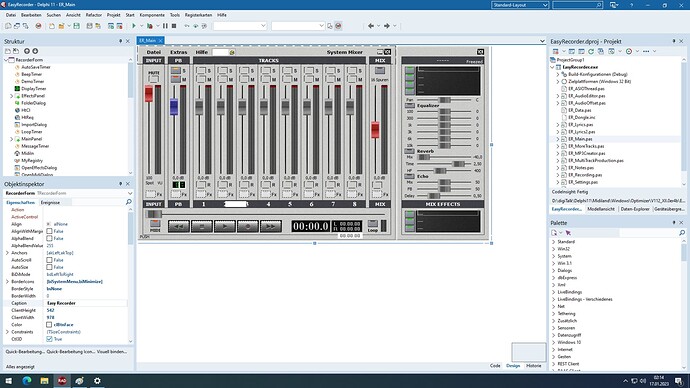 With Windows scaling set to eg. 150% the Delphi UI of this app is not usable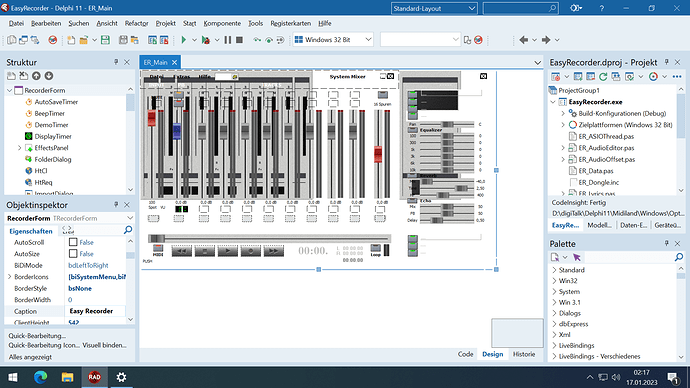 Is there anything that I can change/set so that the IDE can display the components/images properly scaled?
The app compiles fine and with DPI-Support set to none, Windows will take care of the scaling when the app is run on monitors with scaling other than 100%.
My problem is related to the fact that I want to use a Macbook pro (M1 pro) with Parallels for developement with Delphi, but this issue is rendering the Macbook I have useless for this task ... :-(