Hello,
I am having problems with TMSFNCGrid when I try to display records with BLOB fields (mainly PDF, DOCX and EML files).
The grid uses the TMSFNCGridDatasetAdaptor to display the dataset data. All Grid and Adaptors properties are unchanged (using default values).
On my dataset, when my BLOB field is set to "Visible = False", the grid displays the data correctly.
When my BLOB field is configured on "Visible = True", the grid enters an endless loop and all my program is frozen.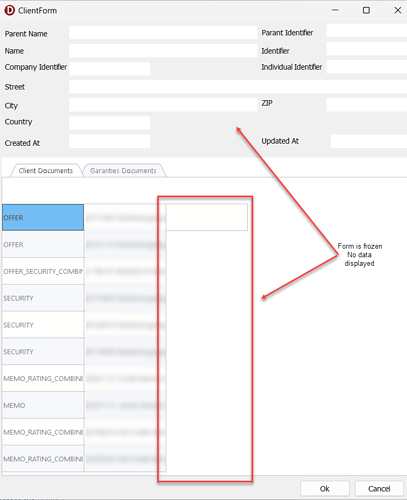 I use MadExcept to identify any freezing of the program. Here is the MadExcept call stack: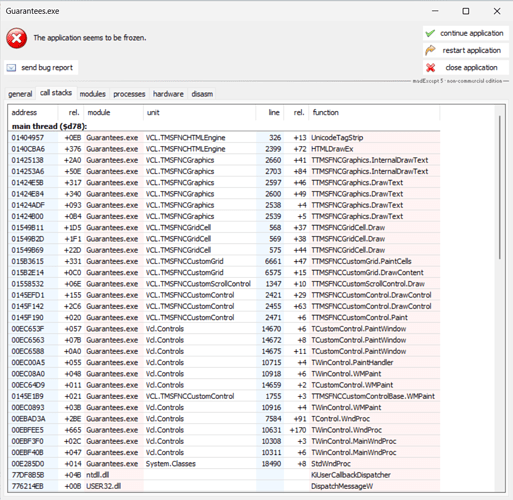 As you can see, process is stuck on the UnicodeTagStrip.
Is there something we can do ?
Kind regards,
Stéphane