I have an odd problem in one of our big ugly programs. 10+ year project.
Ive put this off for a year since I ran into it, but need to really upgrade TMS components over all
so this project can be using the latest and greatest.
When using the edComboList, it seems values are populated from else where.
In my screen shot here. I just used A combobox. Only options in it are single letter values.
But when I got done selecting the item from the combo, sometimes, NOT always, a different value
from else where in the grid will populate.
In this case here, "FENDER-L" shows up! FENDER-L is in a totally static cell. ( not editable )
And in this case that column is hidden also.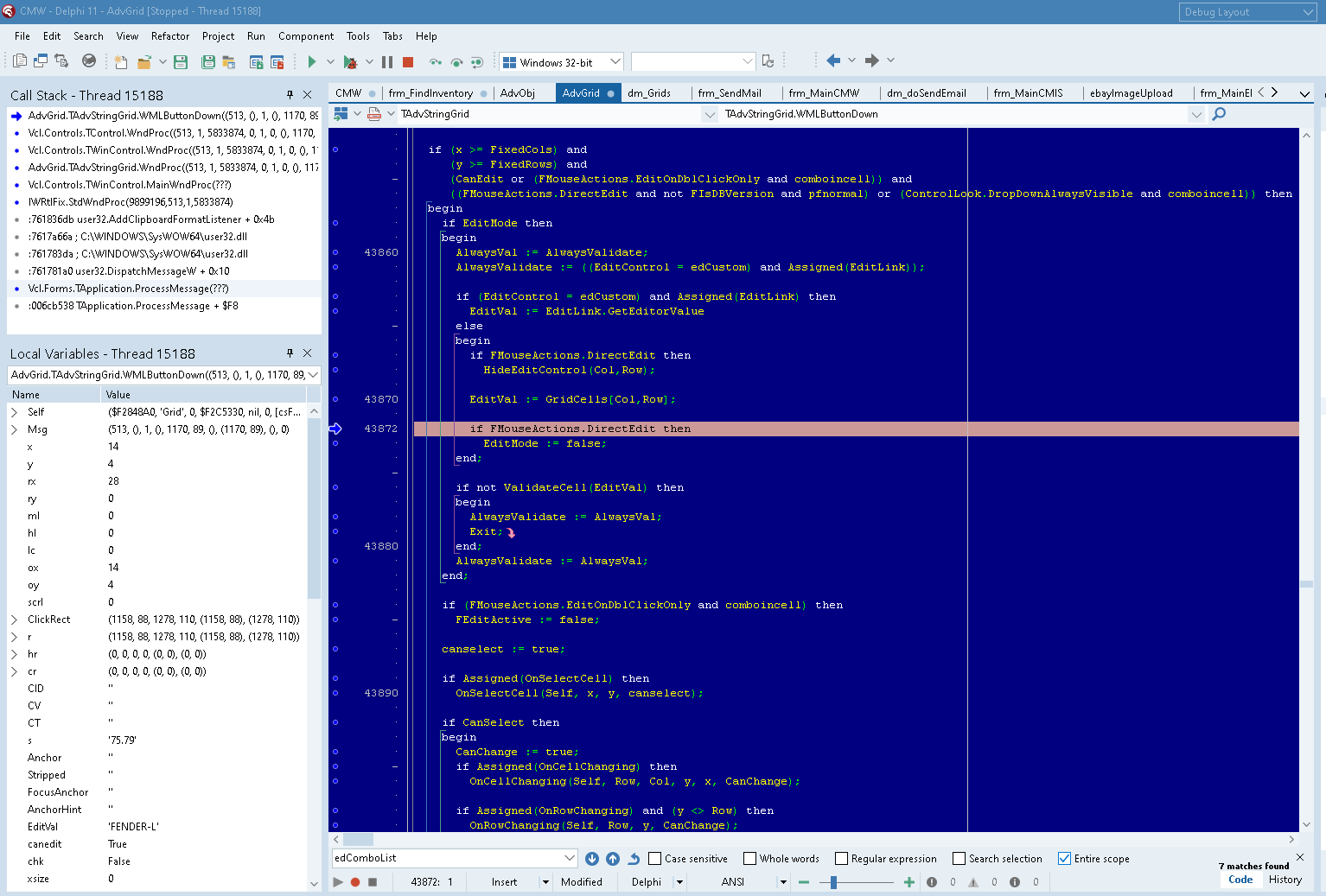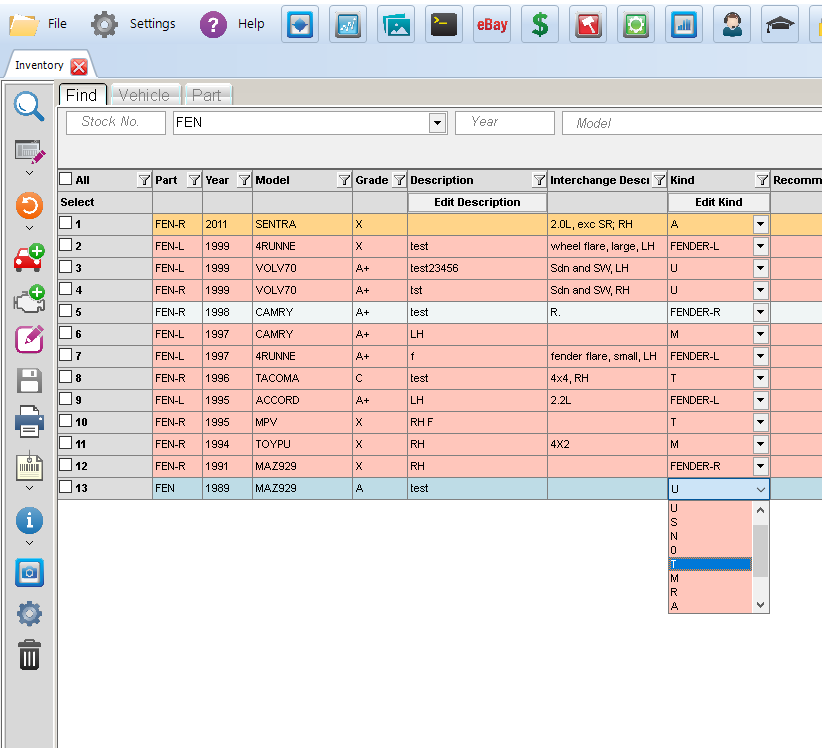 I have a number of places in our program that do this.
If I switch back to the OLD version of 8.4.7.0 of TADVStringGrid, things work well again.
Using versions sometime after this, the problems described occur.
Not 100% sure why yet.
Using the latest component set as of today to try this out again.
This happened in Delphi 11 and Delphi 10.2.3.
For Delphi 10.2.3, as mentioned, when I roll back TMS components to A much older version, problem goes away.
My only take right now is
procedure TAdvStringGrid.WMLButtonDown(var Msg: TWMLButtonDown);
This procedure between old and new is WAY different. LOTS of changes.
And issue appears only on grids where hidden columns and columns being re-arranged.
On static grids where state of the grids layout doesn't allow use to change things, SEEMS ok.