Hi,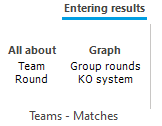 I'm testing the behavior of the TAdvGlowButton when:
AutoSize = True
WordWrap = False. Must be. Otherwise it puts every word in the Note on a separate line

The width is determined by the Caption. Of course, this is not enough.
Note that I had to set a constraint for the height. Because otherwise:
Top value is < 0
interferes with AdvToolBar.Caption.