Hi support team.
Today I have an issue during TMS FMX UI Pack for Delphi installation.
I'm trying to install the package to develop on a Windows 10 Enterprise LTSC (1809)
OS (our panel PC for the industry) and Delphi Sydney 10.4.1.
All other TMS packages were installed without any issue but that report: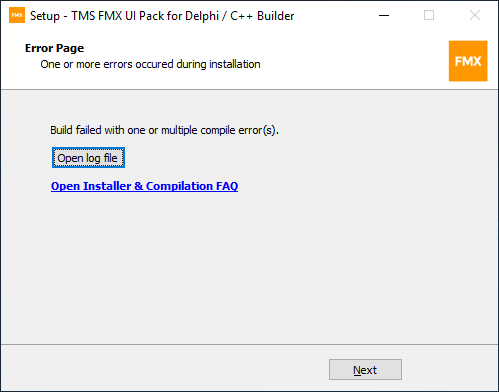 Attached is the log file:
TMS Pack for FireMonkey_3.7.8.9.log (1.7 MB)
Thank you in advance for your support.
Best regards.