Hello,
I'm trying to use Column filtering feature from the grid.
I'm so far not able to get it working. I'm only getting empy list as you can see in picture hereunder: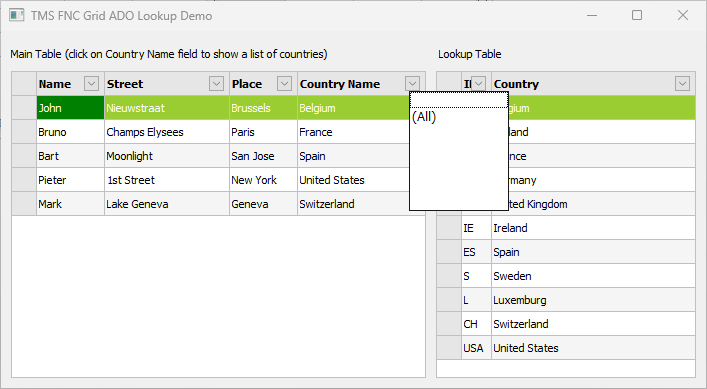 How to reproduce ?
Opining TMS FNC UI Pack\Demos\VCL\Grid\Database\ADO Lookup demo
Setting TMSFNCGRid.Options.Filtering:Dropdown to true
Environment
Delphi 11.2 with latest patch
Win32 environment
TMS FNC Grid Version 1.0.8.2
Am I missing something?