Hello,
I am trying to install TMS components in Delphi 11. This seems to work well during installation. But when i open Delphi 11 there is an error message.
In the IDE File C:\Users\Public\Documents\Embarcadero\Studio\22.0\Bpl\TMSFMXCloudPackPkgDEDXE14.bpl not found. I cannot find this file at all after installation.
What am I doing wrong ?
Gert Hoogeboom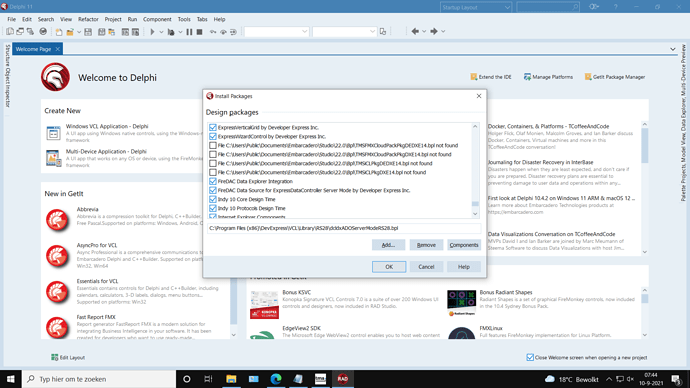 Gert Hoogeboom