I have an especific AureliusDataset that is not working after latest updates.
2 weeks ago I had no problems. Now, with Delphi 11 + Aurelius 5.5.0.0, when trying to open this AureliusDataset, I get this exception

in Aurelius.Bind.BaseDataset.pas . It has never happened before.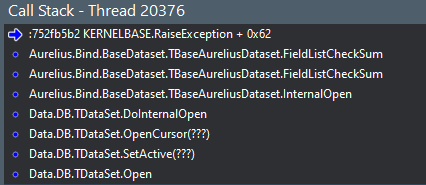 What could cause this overflow situation?
I use SetSourceCriteria with this AureliusDataset.