Hi Bruno,
looks like the menu items can't be disabled when it has sub menu item. As you can see from below picture: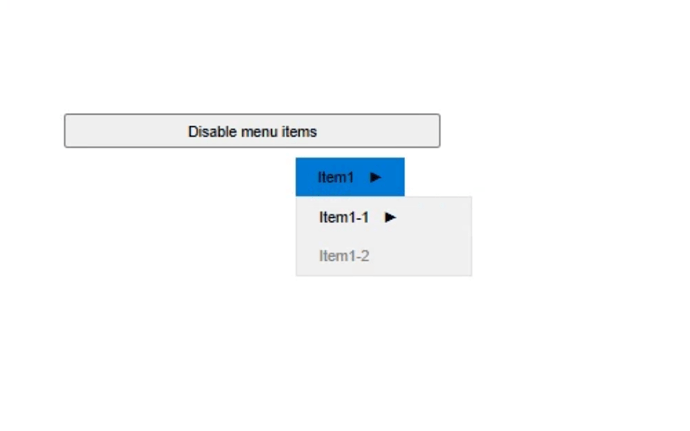 If I click Disable the menu items, which is developed to disable the Item1-1 and item1-2. However, only Item1-2 is disabled. Any idea to fix this?
A demo is here for your test.
15. Disable menu.zip (1.5 MB)
A second question: TMenuItem's OnDrawItem event is not available on Web?
thanks!