Hello, I´ve several problems with flexcel (V 7.11) and given xlsx-Files containing PowerPivot elements.
If loading one of this files and saving it (no changes made) the powerpivot information is broken, all pivots are broken.
I've also tested your demo-project No 80 for reports:
FlexCelVCLNT\Demo\Delphi\Modules\20.Reports\80.Pivot Tables\ PivotTables.dpr
I've added a worksheet with a pivot with named table
It´s the same result: The resulting file is broken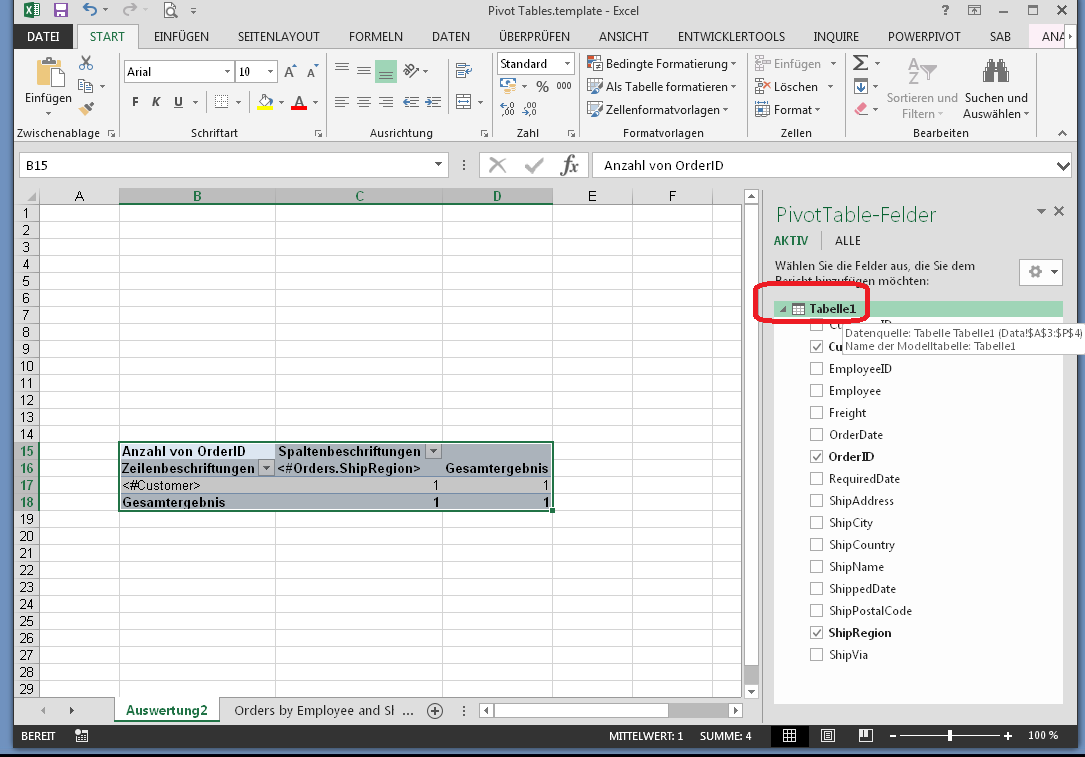 In the Bmp you can see the start situation - everything looks fine.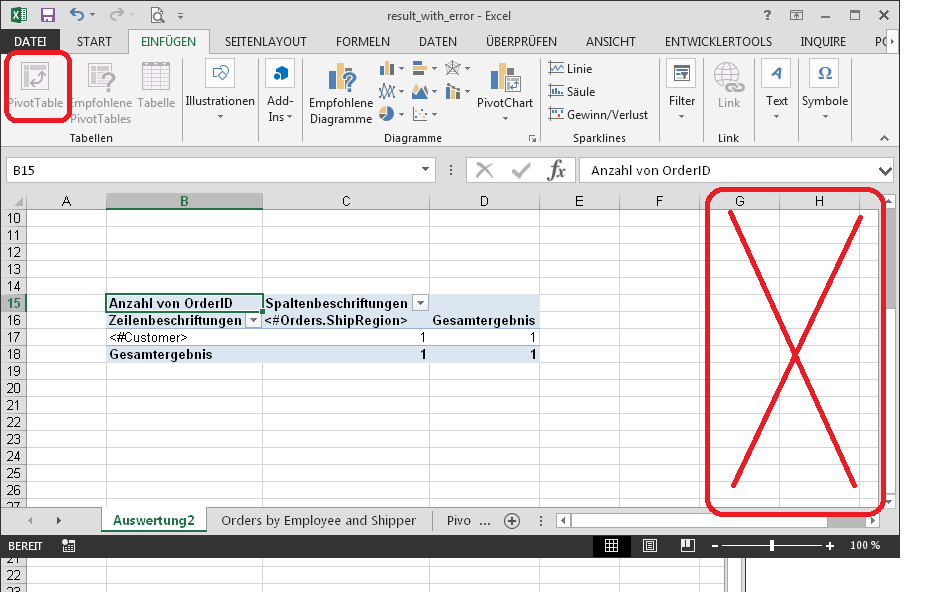 After adding lines to the datasheet the pivot is broken.
Used Excel-Version 2013 German language 32 bit
Is there any chance to get this working? I've produced a demo-project and Xlsx-files based on your DemoNo 80 if you are interested
Greetings Kurt